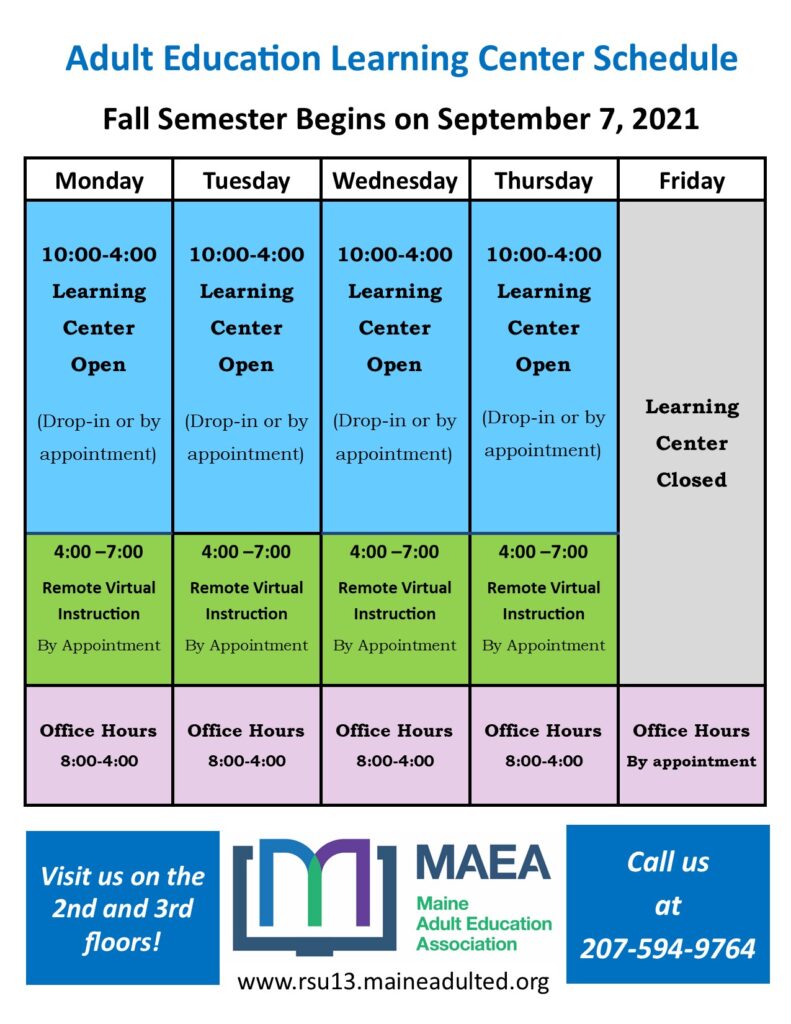 High School Biology with Lab
For students who are preparing for admissions review for competitive majors, this is an excellent opportunity to meet the admissions "Biology with lab" prerequisite. If you have been away from science courses for a while, this course is recommended to prep you for rigorous college science classes. Students who successfully complete this class will earn 1 high school credit. This course is provided at no cost to students through the Maine College and Career Access Services grant and RSU13 Adult & Community Education.
This is a fully remote course available online. No textbook is required.
Schedule: September 27th- November 19th  
Two Zoom review sessions will be offered each week, one during the day and one in the evening. Students are required to attend one per week.
Advising support, including assistance with time management, study skills and college and career exploration are offered as part of the course through our academic advisor on staff. 
Click here to register.