2019-20 Graduate Highlights!
L-R, Cathy VanDyke, Sam Curtis, Caitlin Clark, and Peg Junge celebrate Sam's High School Diploma completion at RSU13 Adult Education's McLain School Site. 
Samuel Curtis was our first graduate of the 2019-20 school year! He has been a consistent and valued member of our academic community part-time for four years. When asked what has kept him motivated over the long haul, he cited his own motivation to finish his high school education, encouragement from his girlfriend and family, and support from Adult Ed instructors and staff. "You all gave me hope," he said. His favorite subjects were social studies and science. He loves astronomy and drawing, and his work folder in the Learning Center is adorned with lots of "Sam Curtis originals."
     When Sam first enrolled at Adult Ed, he was surprised to reconnect with his  RDMS After-School Program Coordinator, Christy Monroe, who is now the Director of Adult & Community Education at RSU13. At a graduation celebration held in the McLain School for the Adult Ed community and Sam's family and friends, Christy spoke about following Sam's progress from a pleasant 5th grader to an independent adult and HiSET graduate. Sam has balanced work commitments with school throughout his time at Adult Ed and is now focused on passing his Driver's Test.
     He will receive continuing receiving advising and academic support through the Maine College and Career Access program to determine what is next on his educational path. He is enrolled in the spring offering of CollegeNEXT, which teaches students the academic, technology, math, and English skills needed to enroll in college. Congratulations Sam!
Ciara Murphy shows off her High School Diploma–fresh off the press!
   Ciara Murphy enrolled with RSU13 Adult Education one year ago, and graduated in December 2019 with "College-Ready" scores on all 5 of her HiSET exams!  Along the way she has taken Summer Chemistry with Lab, utilized advising services to take career exploration assessments, set up two job shadows, and taken the AccuPlacer for college placement. She attended our Adult Learning Center regularly throughout the fall and succeeded in achieving math skills strong enough to score well on the HiSET and place into college-level math courses at UMA.
     Ciara has been a quiet, steady presence in our Learning Center over the past year, and reports that science was her favorite subject. She hopes to help spread the word to other people in the community that they can access opportunities and resources for free through RSU13 Adult Education, located at the District Central Office/McLain Building on Lincoln Street.
     She is enrolled in the CollegeNEXT program this spring semester, where she will learn college success and technology skills.  She heard about RSU13 Adult Education through her older brother who had utilized College Transitions services and completed CollegeNEXT three years ago. Ciara says, "I liked having access to personalized help, and the variety of resources that are available here."  
We wish her all the best on her continuing education goals!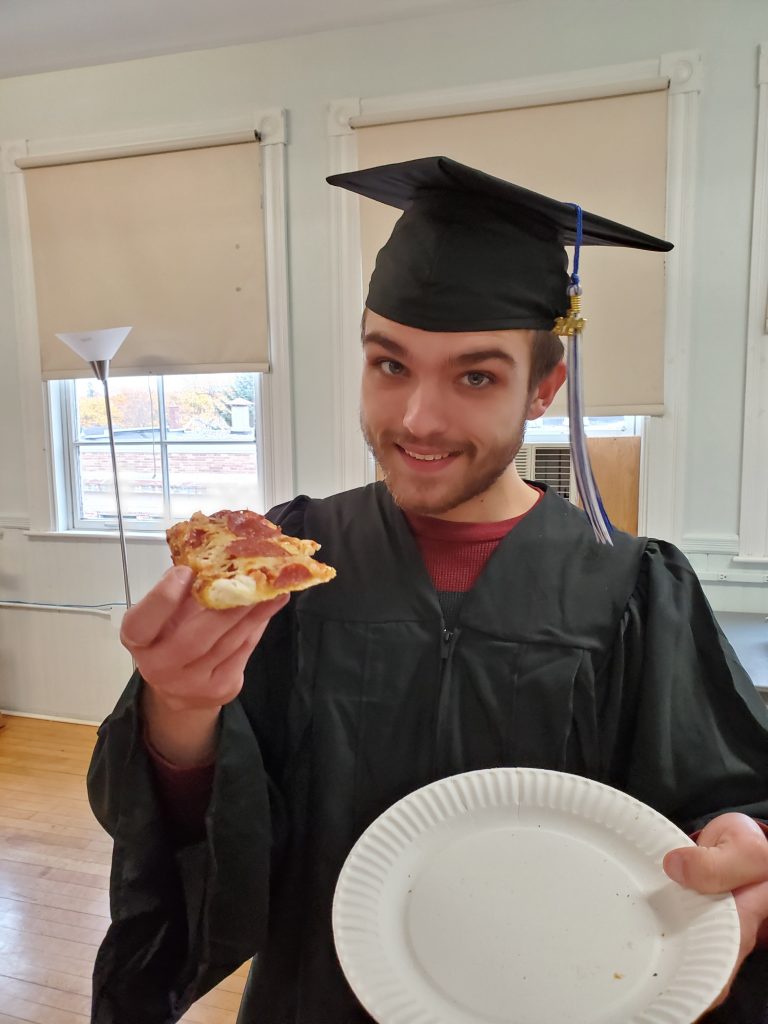 You have your high school diploma, now what?
Join us in our Learning Center for FREE academic and advising support towards college and career readiness (snacks included)!

Call 594-9764 to set up an appointment.